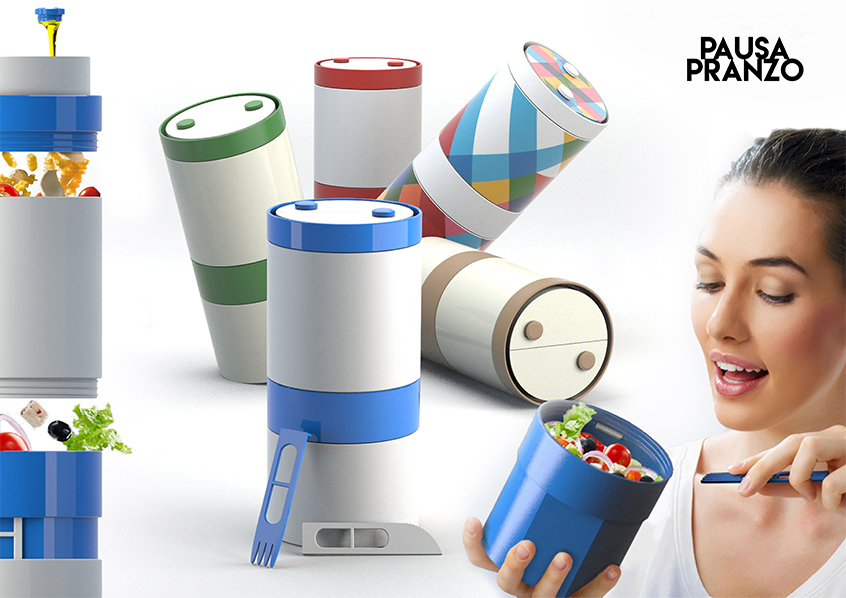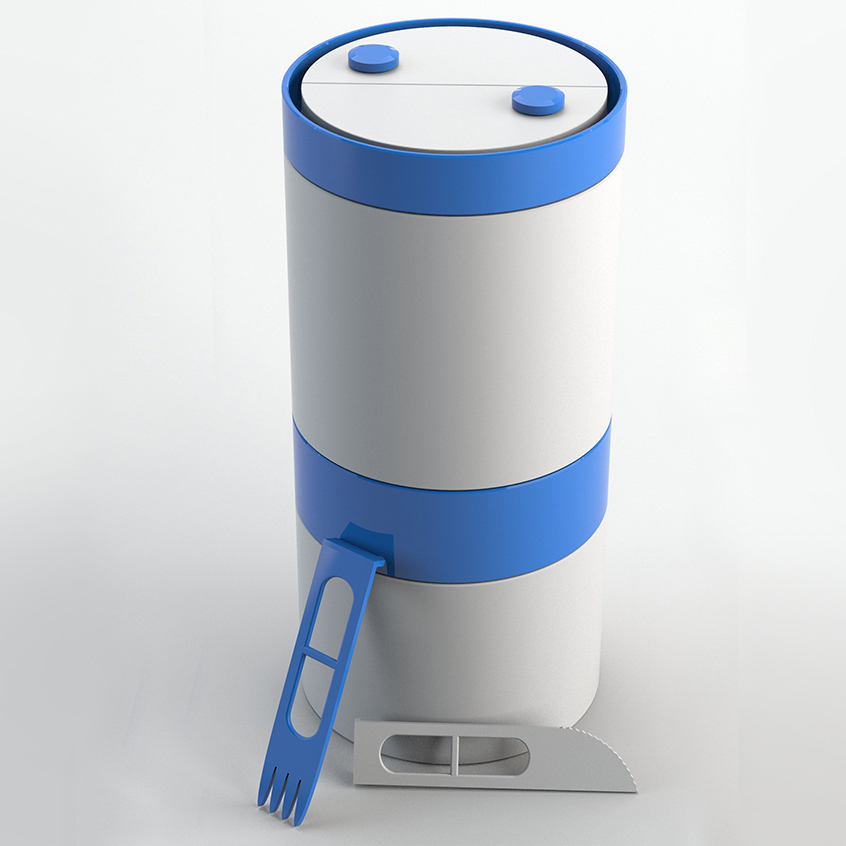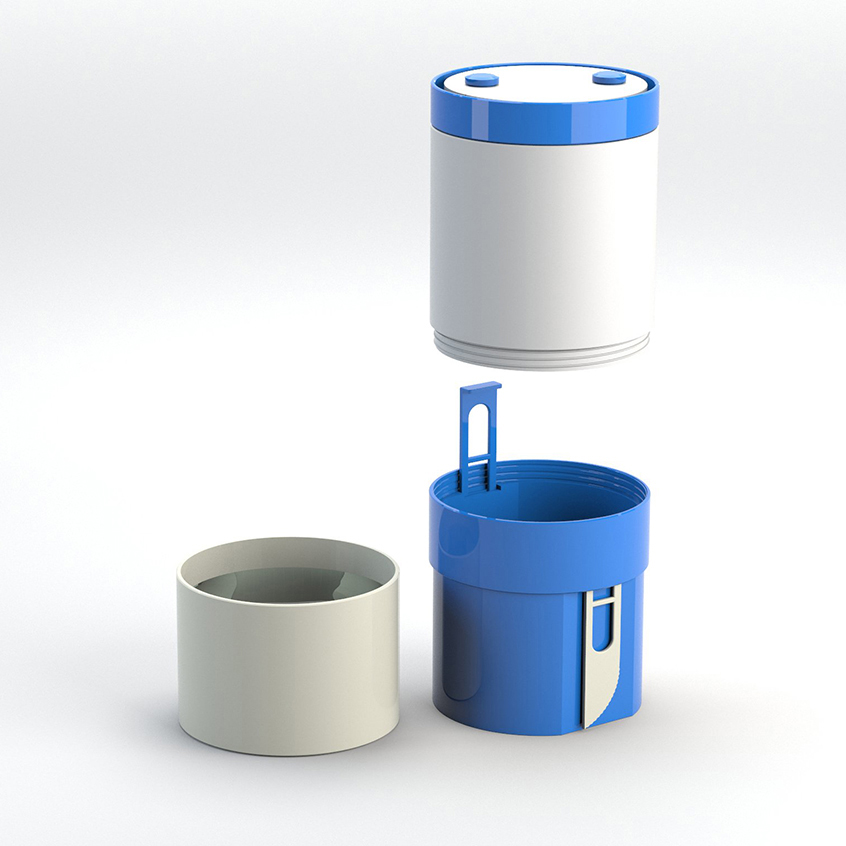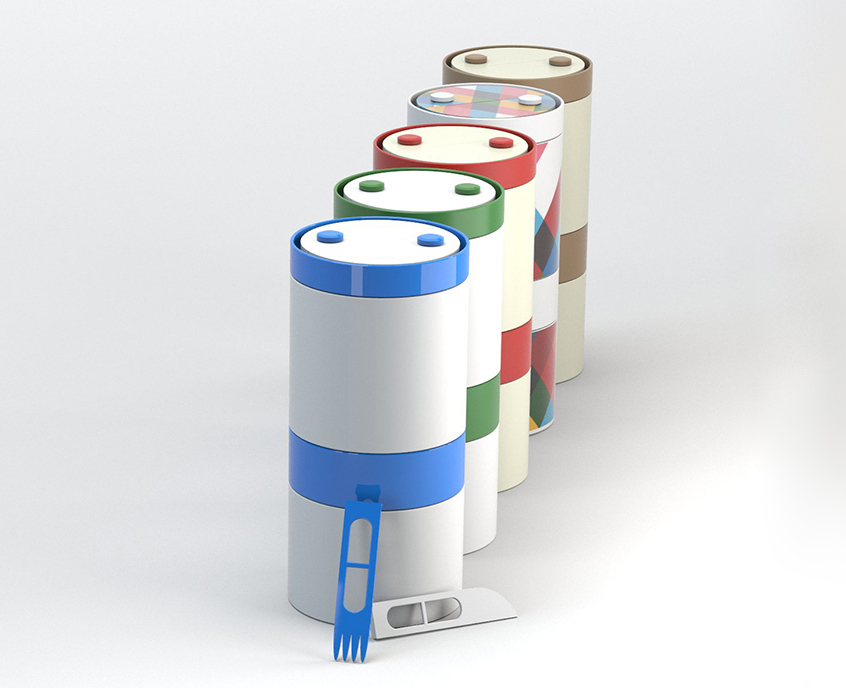 Dimensions
10 x 25 x 10 cm
Object Type
Baracchino meal
Production Methodology
Injection molding or 3D printing
About This Project
PausaPranzo, as the name implies, is a compact and easy-to-carry lunch box but allows you to carry everything you want to eat with you!
It has been designed for career people who need to eat away from home and also for off-site students.
The object has several components, and this is precisely what gives it value.
Thanks to PausaPranzo you will have the opportunity to take two different dishes with you, in the two cylindrical containers.
In the cap there are two small containers for condiments such as oil and salt, in the container at the bottom there are the invitations to insert the cutlery, knife and fork and immediately below it a glass fits.
Thanks to all these features, PausaPranzo is the ideal object to bring your meals, ideal for a lunch break.