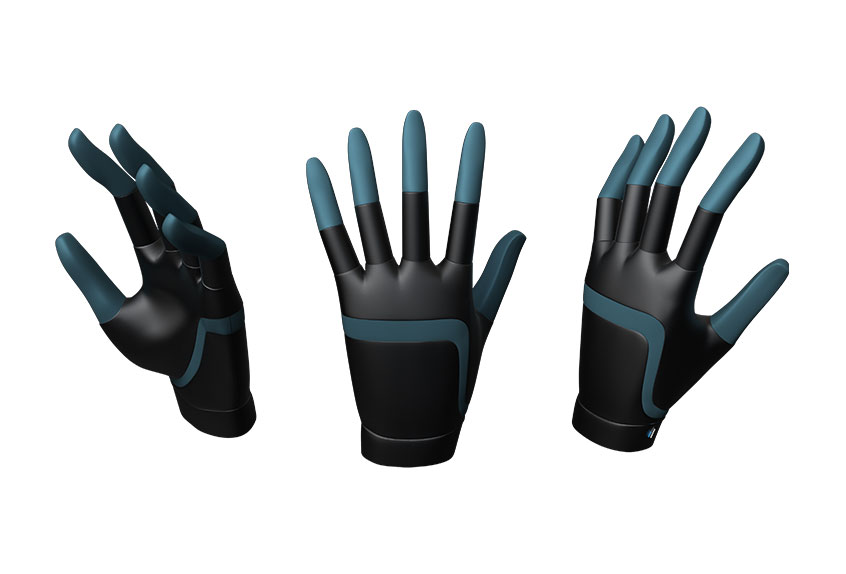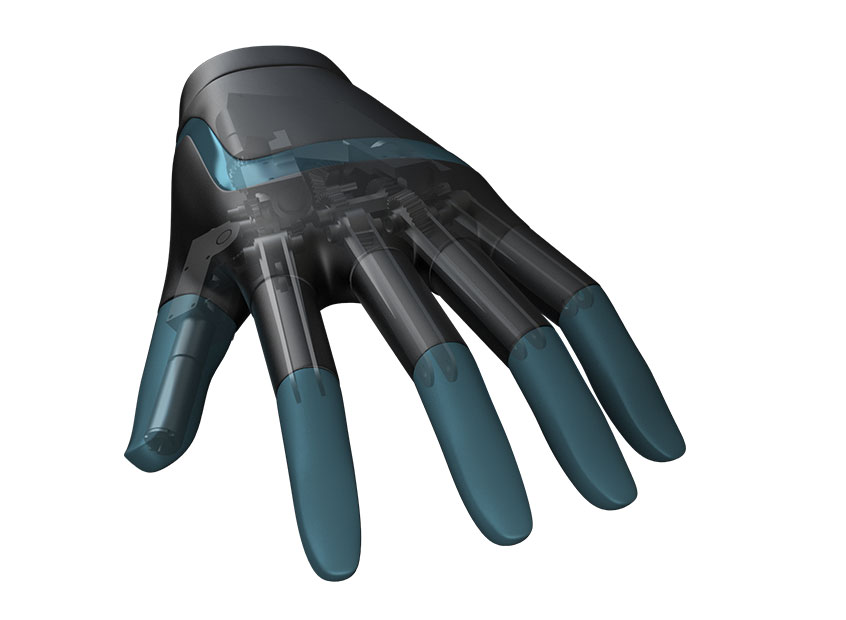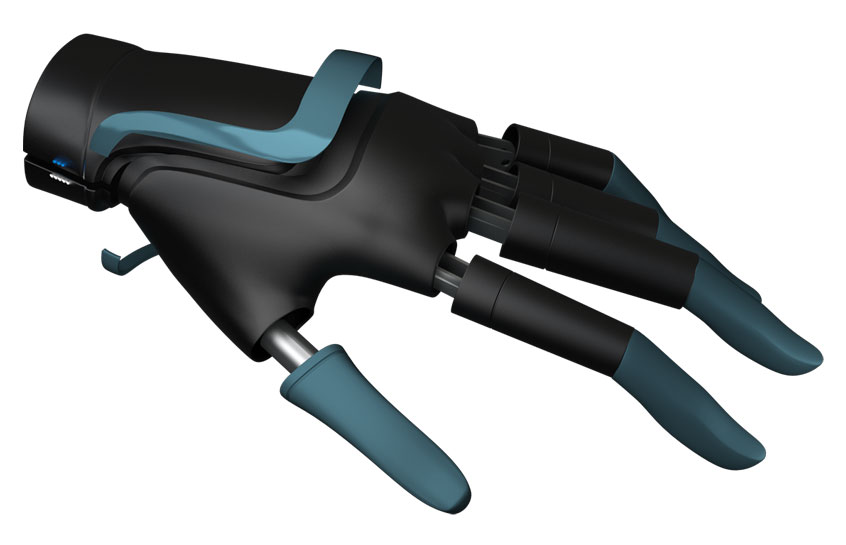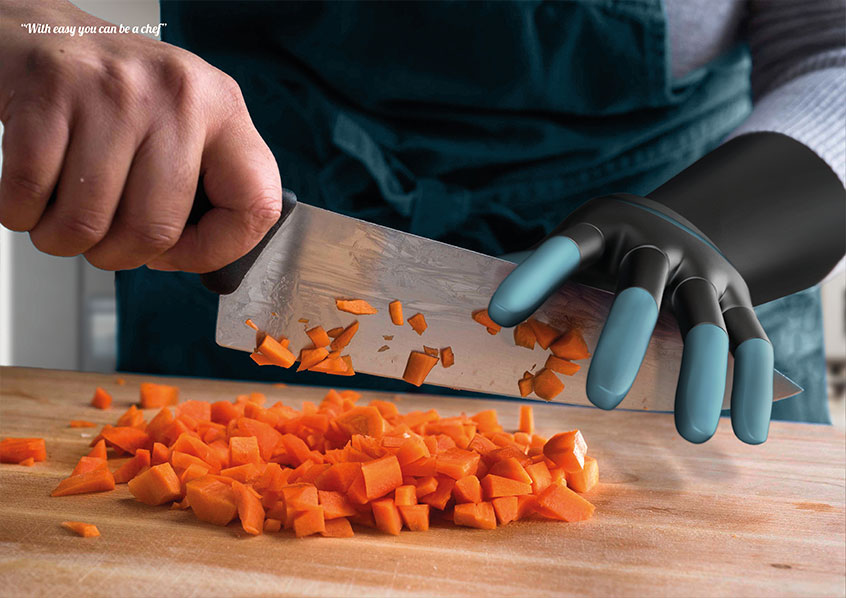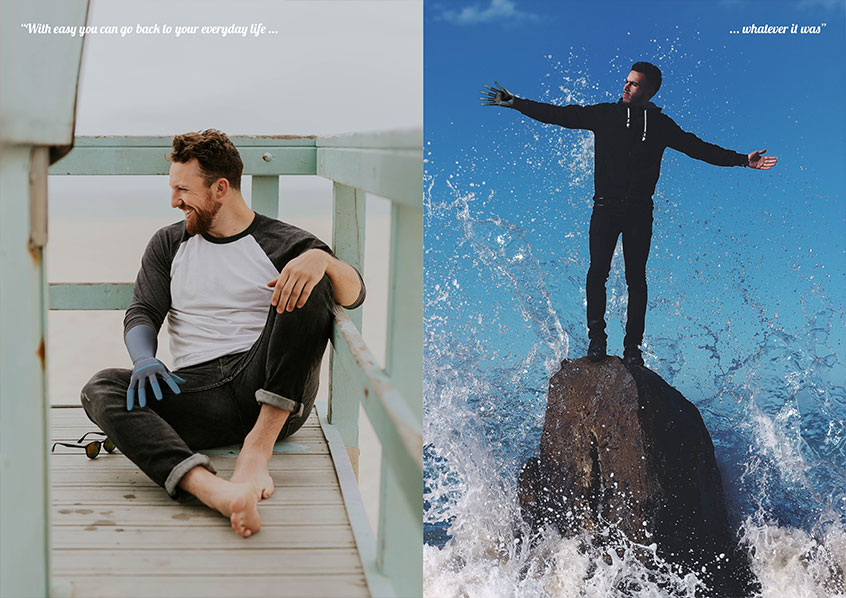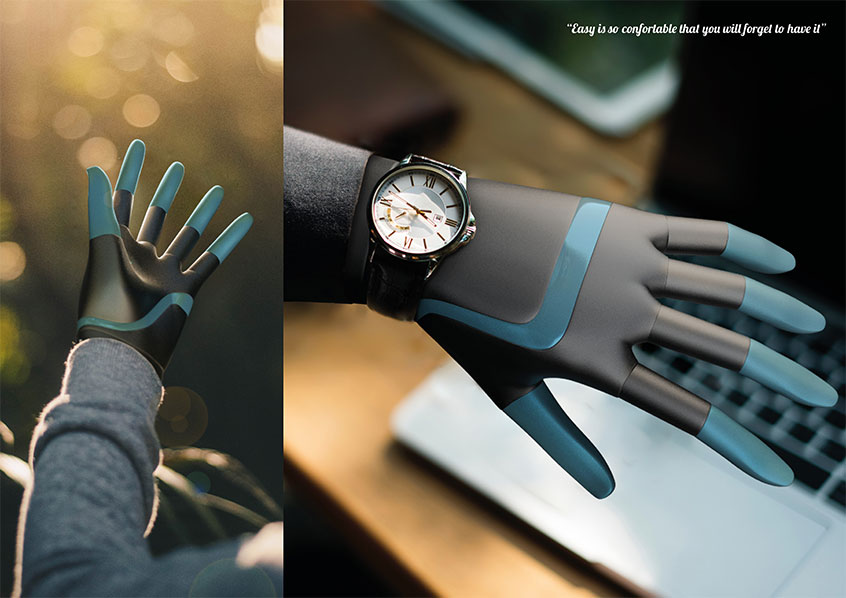 Dimensions
20 x 13 x 5 cm
Object Type
Upper limb prosthesis
Materials
Foodgrade plastic, Silicone
Production Methodology
Printing
Category
Upper limb prosthesis
About This Project
Easy is an upper limb prosthesis designed in collaboration with the Sant'Anna Institute of Pisa and Prensilia Srl.
Approaching such a complex topic for the end user, I have developed a project dedicated to everyday life, to allow an amputee to live a normal life.
Trying to make a prosthesis that is adaptable to various situations, that can be used without the protective glove without causing damage.
The kitchen puts the prosthesis in contact with everything that could damage it such as water, oil, flour etc. Cooking also has a social and cultural importance. It becomes an expression of affection towards loved ones, as it leads to sharing around a table. It is an important moment especially within a family unit.
Cooking and food bring people together. Through these traditions are handed down.
Easy presents a temperature feedback given by the color change of the index, a feedback of pressure or grip strength made by the white lights that turn on progressively.
It also has three colored lights that indicate the battery charge level.
Thanks to the particular design with different elements in silicone or plastic, Easy is able to be hermetically sealed by the S shape that defines its aesthetic and functional canons, making it completely waterproof.